Recently while staying in accommodation Yarra Valley based I was reminded by the receptionist that the Northern Hemisphere harvest starts this coming month. Myself, and lots of wine enthusiasts may envision– or may choose– a situation that included experienced harvesters carefully choosing the absolute best lots of grapes, all by hand but over my stay in the Yarra Valley I discovered talking to vineyard staff and owners that the huge, huge bulk of the world's vineyards, rely on a heavy machinery operator turning the ignition on a mechanical grape harvester.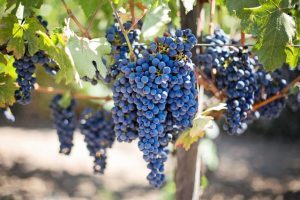 While in some vineyards the romantic vision of hand pickers is genuinely the case, (with places like Châteauneuf-du-Pape, for instance mandating that it be the law) when returning back and asking some other experts of wine production, I found this is the exception rather than the rule.
The half-dozen professionals I surveyed– consisting of market experts, vintners and mechanical harvester operators– yielded that 90 percent or more of the world's wine grapes are most likely collected mechanically. (Hard numbers are tough to come by; vintners are not required to report how their grapes went from vine to barrel, as long as their appellation does not restrict mechanical harvesting, and a lot of do not.).
If you have an interest in the crossway of quality and worth, you must be grateful. One Napa vintner related the story of gathering rotating vine rows mechanically and by hand and allowing a wine maker their option in between the two. The wine maker chose the quality of the mechanically collected grapes.
Today's self-propelled mechanical grape harvesters— which likewise change into mechanical pruners and sprayers– are extremely advanced engineering marvels.
The path to mechanical grape harvesting started in the 1940s. Throughout the Second World War and the Korean War, American workforces lacked the needed human labour for all crops, not simply just grapes, with little assistance at harvest time. Females filled out as much as possible, as did labour hired from Mexico as part of the United States' "Bracero Program," a questionable visitor employee program that was terminated in 1964.
The very first mechanical harvesters for grapes in California date to the early 1950s. However, they were a bust. The cutter-bar harvester system so competent with grains had the tendency to batter both vines and grapes alike.
On the other side of the nation, nevertheless, developments were taking place in New york city's Finger Lakes wine area. In the early 1960s, Profs. Stanley Shepardson and Nelson Shaulis and their groups at Cornell University established the Cornell Grape Harvester, which passed over the top of a row of grapes, straddling it while shaking the clusters off the vine. At about the very same time, Riply, N.Y., grapegrowers Max and Roy Orton established a horizontal-action device, which beat the trellis instead of shook the vines. The Cornell and Orton devices were commercially integrated in 1963 and 1967, respectively, by the Chisholm-Ryder Business of Niagara Falls, N.Y. Later on that year, grape farmer and John Deere car dealership owner Vito Capital of North Collins, N.Y., established the Mecca-Nized harvester, which he made in Buffalo, N.Y.
Isaac Newton/Gottfreid Leibniz– design priority disagreements took place, and advocates of all 3 innovators still argue over who "developed" the modern-day mechanical harvester. Shepardson even pursued a patent-infringement claim, which ended disastrously in 1977 with a U.S. District Court judge not just rejecting his claim, but also tossing out his initial patent completely.
None of the early harvesters were best. Grape skins were broken, and vines were harmed by the violent pounding and shaking; leaves, sticks and even worse wound up in the bins with the grapes. However, the Industrial Vineyard Transformation had begun.
As I watched a self-propelled mechanical grape harvester at a vineyard in the yarra valley, I reflected how impressive it was to witness. Priced at around $375,000, businesses like Braud (New Holland), Pellenc, Gregoire and others make modern makers adjustable for many trellising and canopy systems that can run 24 Hr a day; night-harvesting when temperature levels are cooler is a specific benefit. Lighter plastic and nylon curved shaking rods are much gentler on the grapes and vines. Fans clean up the fruit as it's gathered, blowing away leaves and twigs. Hydraulics permit the wheels to be separately raised and reduced, making the makers efficient in collecting hillside vineyards. They can even be geared up with destemmers. Collecting at 2 acres an hour or more, they do the work of 30 field hands.
They're the No. 1 factor that we can all consume so well, so inexpensively today, and I believe that makes the mechanical grape harvester the most essential wine-industry development.
The history of the wine harvester is another prime example of how industrial machinery has changed the world over time despite its controversy by high-end wine connoisseurs.
So, what state you, wine enthusiasts? Is the maker pal or enemy? What other 20th-century heavy machinery developments would you credit with altering the wine world for the better?